Religious services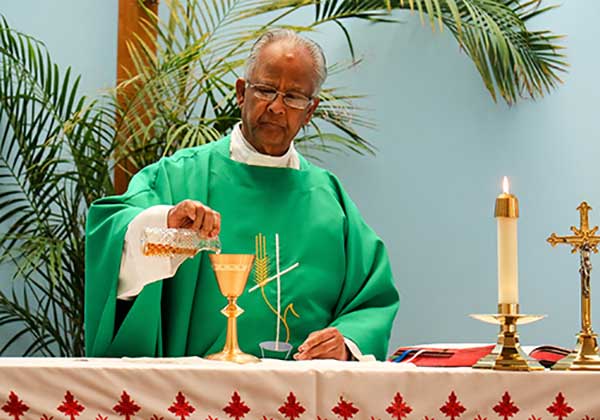 Although Saint Thomas Retirement Center is owned and operated by an order of Catholic nuns, we welcome and accept residents of all faiths. We have a small Catholic chapel on site where a Catholic priest celebrates Mass on weekdays. Everyone, including visitors and any other non-residents, is always welcome to attend.
In addition to providing our residents with a convenient location for Mass, our chapel also offers a quiet and comfortable setting for praying, meditating or just relaxing any time of the day or night.
There are also numerous Protestant churches available in Turlock, some within walking distance or a short drive from Saint Thomas. Ministers and spiritual advisors of other faiths are always welcome and encouraged to visit with residents from their congregations.
We welcome anyone to attend our weekday Masses at 9:00 a.m.